We hold a variety of specialevents throughout the year at Central England Holistic Therapies, such as open days, special workshops, charity events and more. To stay informed on what's happening at our centre, please visit this page regularly.
BUILDING YOUR BUSINESS:
A STARTING POINT
WHEN: Wednesday 13th September 2017, 10.00-16.30
LOCATION: Central England College, 240 Alcester Road South, Kings Heath, Birmingham.
COST: £50
TUTOR: Sam Leedham
Have you just completed your HPD or are you nearing completion?
Do you wonder what your next steps should be to move from training into setting up your own practise?
This 1 day course has been devised by a former student of CECCH, who has made the transition into running her own practise and now wants to help others to be able do the same.
The Course Includes:
Where to start
What to research
Joining associations
Starting to Practise
Pricing
Social Media
Advertising and Apps
How to set up and run your own public groups for meditation and hypnosis: This includes class plans and practical learning.
TO BOOK YOUR PLACE OR FOR FURTHER ENQUIRIES PLEASE CONTACT
SAM AT MIND ESCAPE HYPNOTHERAPY
CALL: 07866465997 EMAIL:samantha@mindescapehypnotherapy.com
OR FIND US ON FACEBOOK: www.facebook.com/Mindescapehyp
Personal Development Course
with
Rod London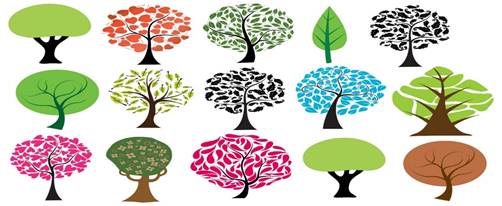 When: 2017 dates to follow shortly
Where: Central England Holistic Therapies
240 Alcester Rd, Kings Heath, Birmingham B14 6DR
What…
The course is for 6-10 people (18 yrs. plus) meeting over 6 weekly sessions to explore their relationship with self, each other and the wider world. The course will provide a lively space with exercises, activities and creative opportunities to develop your self-awareness, and for personal growth.
It will be suitable for anyone with an interest in self-awareness, their personal and work relationships, and a willingness to support others and be challenged. It would be useful for those interested in personal therapy. The course will be a safe, supportive space in which you can share as much or as little as you wish.
It will also be suitable for trainee / qualified counsellors and those in related professions – CPD certificates of attendance will be available.
The course will be led by Rod London, an experienced counsellor and Gestalt Psychotherapist who is an accredited member of BACP and registered with UKCP. He has experience spanning 20 years as a therapist, supervisor, and trainer running courses and workshops in a range of settings.
Cost: £18 per session if paid in advance (total of £108); £22 if paid per session.
For further details and bookings, please visit:
www.rodlondoncounselling.co.uk
Email: rodlondon@btinternet.com
Tel: 07980931754
First Degree Reiki Course (Reiki 1)

First Degree Usui Shiki Ryoho Reiki Course (Reiki 1) - offers you a healing practice, a tool for personal development, spiritual discipline and mystic order. It is suitable for anyone who wishes to have healing in their own hands, but particularly for those at a crossroads in life.

Reiki is easy to learn and will give you the ability to give Reiki healing to yourself, other people, animals and plants. No special ability is required and it is taught in the oral tradition, so there will be no need to take notes. First Degree Reiki is complete in itself and although it is not a professional practitioner training, it is the first step on this journey if you would like to make your living with Reiki. You will receive a certificate to say you have completed the course and ongoing support is available, including a monthly Reiki Sharing Group at Central England. Follow on training, including a professional practitioner foundation course is available with Kate.

Kate has a wealth of Reiki experience, having taught 1st degree Reiki to over 1,000 people over the past 25 years. She has also been involved in the development of standards for Reiki practitioners and is on the Reiki Profession Specific Board of the Complementary and Natural Healthcare Council.

Next Course:
17 - 20 March 2017


Teaching fee £125 plus requested contribution to expenses of £40 (total £165)

For more information please contact Kate on 01584 890284 or email her on: kate@katejones-reiki.co.uk

You can also book at: http://www.katejones-reiki.co.uk/Rk1classes.html
THE THERAPEUTIC USE OF STORIES: UNDERSTANDING ADULTS AND CHILDREN WITH SUBSTANCE MISUSE WORKSHOP
2017 dates to follow shortly
CPD FOR DRAMA TEACHERS CREATIVE THERAPIST PROFESSIONALS PRACTITIONERS & COMMUNITY WORKERS
Using the Brothers Grim story of: 'The Emperor's New Clothes' as a creative NARRATIVE
To gain insights into the behaviours, the emotions, the actions, social well-being and the inner thoughts of adults and children who are dependent on cannabis, heroin, cocaine and other forms of illegal substances.
We will select characters from 'The Emperor's New Clothes' and creatively explore family issues, relationship breakdowns and the complexities of living with drug dependencies.
Its aims are to be informative, creative and fun.
Complete and return the booking form to dramatic-expressions@hotmail.co.uk and reserve your place on the workshop
The Workshop will be held at Central England Holistic Therapies 240 Alcester Road South Kings Heath Birmingham B14 6DR.
£60.00 per person for the day
Light refreshments teas coffee and biscuits are included in the workshop fee. See workshop event and the booking Form overleaf
Telephone Linda Jeffers on 07872303658 or Email dramatic-expressions@hotmail.co.uk

THE WORKSHOP EVENT
Morning
9.30 – 10.00 Registration tea and coffee
10.00 –10.15 Welcome
10.15 -11.30 Read and discuss the narrative story of 'The Emperor's New Clothes'.
11.30 -11.45 Break tea and coffee
11.45 –12.30 Identifying the main characters in the 'Emperor's New clothes'.
12.30-1.15 Lunch
Afternoon
1.15 -3.00 Understanding the therapeutic use of 'dramatic narratives' and 'roles'. What are the key themes relating to the characters in the story? How does the 'dramatic narrative' connect with young people and adults who are dependent on illegal substances? Liken the similarities of the story to the characteristic and the lifestyles of substance misuse and dependencies.
3.00-3.15 Break tea and coffee
3.00-4.30 Closure the group discussion, your experiences of the workshop and the importance of using 'therapeutic stories'. To explore complex issues, illegal substances, health and well-being.
Feedback forms.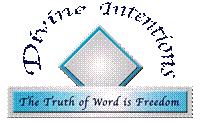 BOOKIING FORM THE THERAPEUTIC USE OF STORIES: UNDERSTANDING ADULTS AND CHILDREN WITH SUBSTANCE MISUSE WORKSHOP
Please complete the booking form below and return it by email to
dramatic-expressions@hotmail.co.uk
Personal Details

NAME ________________________________________________________________
Company Address (if needed) ____________________________________________
_____________________________________________________________________
POSTCODE ____________ TEL: Daytime ________________________________
E-MAIL ______________________________________________________________
Job Title ____________________________________________________________
Additional information: Please tell me below if you have any specific requirements that I need to be aware of on the day of the workshop. Allergies, physical needs, dyslexia, dietary or other requirements not mentioned above.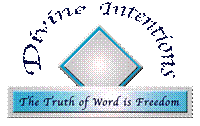 THE THERAPEUTIC USE OF STORIES: UNDERSTANDING ADULTS AND CHILDREN WITH SUBSTANCE MISUSE WORKSHOP
Places are limited to 20 people on the day please select payment below for your chosen workshop
I would like to pay for workshop A cost £60.00 per person includes refreshments teas coffee and biscuits only.
I would like to pay for workshop B cost £65.00 per person includes vegan meal with a vegan desert.
Please state your preferred method of payment


Cheque Cheques made out to Linda Jeffers Cash
Cancellation of payments
*Please Note* Payments are none refundable if the cancellations are within one week of the workshop.

MY PERSONAL PROFILE
Linda Jeffers gained her BA (hons) Arts Therapies degree in 1998 and completed her Post Graduate Dramatherapy Diploma in 2005. Since completing the therapeutic courses Linda has worked extensively using creative therapeutic arts in Education and Care Sectors. Linda worked as a drama tutor at East Birmingham College delivering Open College Network Drama certificates to adults with mental health, physical and learning disabilities. She delivered drama courses to children attending the bridge project, young people at foyer projects and young mothers. Linda left East Birmingham College in 2000 to broaden her knowledge in psychodrama. She gained 18 months experience assisting a psycho dramatist in a therapeutic community for adults with borderline personality disorders. She then went on to use creative expressive drama with adults dependent on class A substances (heroin, cocaine and crack cocaine) to assist her work as a drug treatment worker.
Linda Jeffers is a registered private dramatherapy practitioner and a freelance dramatherapist / creative arts therapist. She is a freelance specialist therapeutic substance misuse drug worker, stop smoking advisor and a Smart UK registered ear acupuncturist. She is currently freelancing for a young people's drug service and is also delivering dramatherapy services in schools and a Pupil Referral Unit. Linda has previously worked in adult community drug teams and was a group worker for the Youth Offending Service.
Linda is the sole director of her trading company 'Divine Intentions' delivering freelance Dramatherapy contracts to groups and individuals. Linda has facilitated various methods of creative therapeutic interventions to children, young people and adults. She creatively works with emotions, behaviours, traumas, self-confidence and self-esteem to empower and improve the health and well-being of individuals.
Linda has delivered creative expressive therapeutic drama workshops to learning mentors, school counsellors and professionals from various organisations. And has co-facilitated an 'Empathy Practice and teaching training workshop' with an Educational Psychologist and Registered Counsellor at Manor Park primary school.
Central England Holistic Therapies Open Days:-
Here at Central England Holistic Therapies we have regular free Open Days - our next one will be advertised here soon...
This is a great opportunity to sample taster sessions of our therapies, some of which are free and some for a small charge. You can also find out a little bit more about any particular therapy that you've always been interested in. Most, if not all of our therapists will be here to give advice and information about their respective therapies. Spend as little or as long as you wish, enjoy free refreshments in our oasis of calm!
Contact Us for more information.
We hold a variety of special events throughout the year at Central England Holistic Therapies, such as open days, special workshops, charity events and more. To stay informed on what's happening at our centre, please visit this page regularly.