A look at our therapists...
Karen Barton BSc, D.ClinPsy, C.Psychol
Karen Barton is a Chartered Clinical Psychologist. She has experience in helping people of all ages with a wide range of difficulties – including anxiety, depression, bereavement, and extending to more enduring difficulties, such as psychosis or bi-polar affective disorder. Karen is registered with the British Psychological Society and abides by their code of ethics.
Clinical Psychologists are unique in the eclectic nature of their training; this enables the Psychologist to tailor the intervention to fit the needs of the individual. Karen is able to draw from her experience in Cognitive Behavioural Therapy, Systemic and Narrative Therapies as well as Cognitive Analytic Therapy. All therapies are scientifically and research based, and Psychological Therapies are recommended for a number of issues by the Department of Health's National Institute for Clinical Excellence (NICE). Goals of therapy are established uniquely with each client, but often enable the person to understand and think about the issue in a different way.
Karen completed her doctorate training at the University of Birmingham and continues to work for the NHS in Birmingham. In addition to individual sessions,
Karen has experience in working with couples and families. Together with her colleagues; Elizabeth Newton and Samantha Day, Karen is able to offer group therapy for issues such as anxiety or depression. Training in psychological issues is also available for professionals and the public alike.

Nicolas Cooke D Psy. FAPHP MNCH (Acc) MICHT
Nicolas is a Clinical Hypnotherapist, licensed practitioner of NLP, Life Coach and qualified, multi-skilled holistic therapy practitioner. He is an elected Fellow of the Association for Professional Hypnosis and Psychotherapy, an accredited member of The National Council for Hypnotherapy and is the founder and director of Central England Holistic Therapies and Central England College of Clinical Hypnosis.
Nicolas believes in a holistic approach to health and uses a combination of mind/body therapies including Counselling, Psychotherapy, Hypnotherapy, Coaching and NLP to help clients achieve a state of complete relaxation, the management of stress and the achievement of goals. These often include the overcoming of anxiety and phobias as well as unwanted habits and addictions.
One of the UK's most successful Smoking Cessation Therapists (often in only a single therapy session), Nicolas also works for a number of major corporate clients.
Jeremy Crowley
Jeremy is a fully qualified and experienced Bowen Technique practioner and homeopath. He aims to make the process of improving your health fun, relaxing and effective
A great deal of skill is often required to select the correct remedy or remedies to suit the individual. Jeremy is a registered experienced and fully trained homeopath.
Having studied both classical and eclectic styles of homeopathy at the College of practical Homeopathy for four years, followed by seven years of practical experience.
Jeremy has studied the Bowen Technique under the European College of Bowen Studies and also a slightly different form (known as the Neuro structural integration technique) under Michael Nixon-Livy. This style is based on Tom Bowen's later work. Both styles have their advantages.
For more information about Jeremy please go to his website ,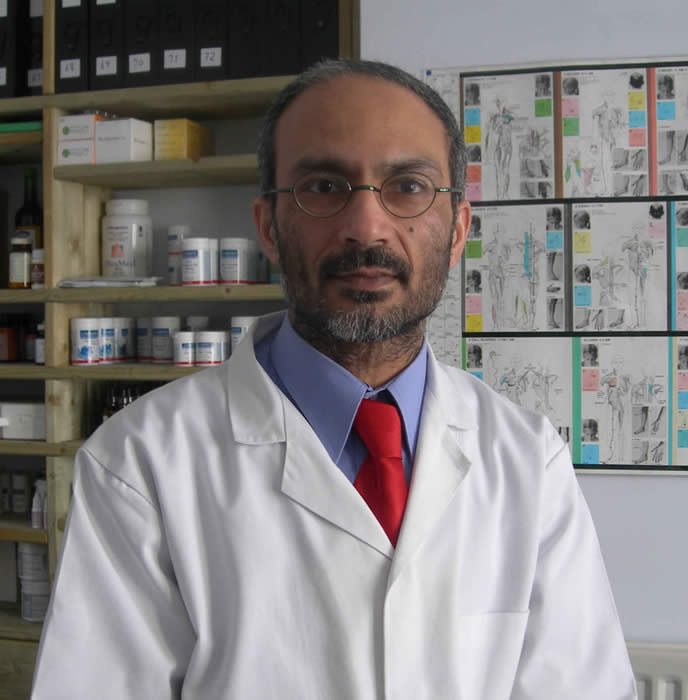 Bikram Singh Deol (Inderpal Singh)
Bikram is a member of the Association of Systematic Kinesiology (ASK) and the British Acupuncture Council (BAcC). He holds a licentiate in Kinesiology from the Academy of Systematic Kinesiology and licentiate in Acupuncture from the College for Traditional Acupuncture.
He keeps abreast of current developments in acupuncture and Kinesiology by attending regular seminars.
He is an external examiner for the Middle England School of Kinesiology and Wessex School of Kinesiology. He is also an instructor in Kinesiology.
He has been practising Kinesiology and Acupuncture since 1989.
He is a founding member of the Experiments in Self Healing Community, Birmingham.
Bikram specialises in muscular, skeletal and digestive conditions.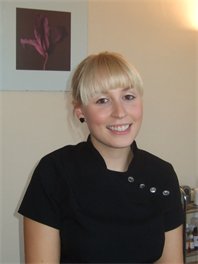 Kristy Mabbett, Holistic Health Practitioner (FICHT, IIHHT)
Kristy Mabbett is a fully VTCT qualified and insured Holistic Health practitioner, who is also a fellow of the Federation of Holistic Therapists. She runs her own small business, 'Happy Sole', practicing Reflexology, Aromatherapy, Hopi Ear Candles, Swedish and Body Massage, Holistic Facial Massage and Indian Head Massage.
Kristy believes that holistic therapies are a fantastic tool in coping with pressure in today's increasingly stressful environment and is committed to increasing awareness of the many benefits, both mentally and physically, they bring to the client.
Whether you are looking for some pampering and relaxation, or to support the body's natural healing process through illness or stress, Kristy can advise you as to which treatment has the potential to benefit you and provide you with a treatment specifically tailored to your individual needs.
Kristy is available at the centre 6 days a week.
For more information on Kristy please visit:
Carla Halford Dip ION, ND
Therapeutic Nutrition, Naturopathy & Iridology
As a nutritionist and naturopath of 20 odd years I believe you are what you eat. Nutrition is a well documented science, and Ive seen it work with my own eyes!!! .
What you eat affects every cell in your body and your mental/emotional states.
My aim is to help people make changes which will alleviate illness or at least reduce symptoms to a minimum.
Ive seen some amazing changes in people in only a month.
I follow the basic advice I give people.
Besides food,herbs, and perhaps supplements, I use a variety of naturopathic techniques such as:
Iridology, which is reading the coloured part of the eye to detect genetic strengths and weaknesses.
Body work to balance the system, and help back problems.
Castor oil packs.
Hydrotherapy.
Detox methods
Naturopathy has extensive, non invasive, safe methods to improve health.
The first appointment is one hour. I give many information sheets ( guide lines and explainations) for the patient to take home and read.
I usually see people once a month a follow up appointment is 45 minutes.
Carla Halford qualified as a Nutritionist at The Institute of Optimum Nutrition 1988, a then achieved a post graduate qualification in Naturopathy in 1999.
She has been giving one to one consultations since 1988.
She worked in the technical department of a leading British supplement company for 4 years.
Most recently she spent 2 years in Bali creating detox programmes for a "high end" spa.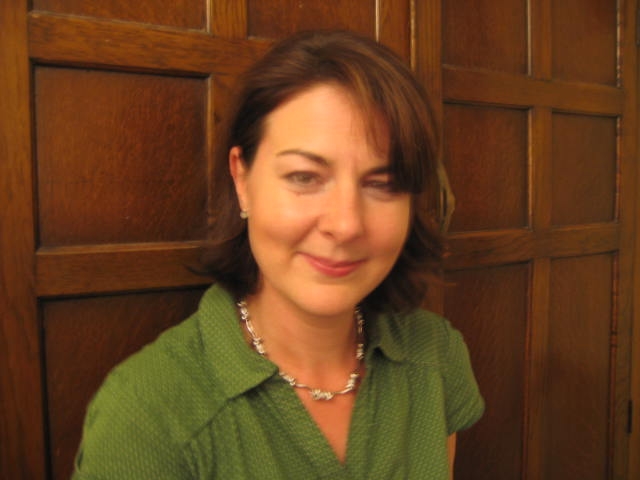 Alex Pledger - Counsellor & Life Coach
Alex practices private individual counselling and life coaching at CEHT and was trained in integrative counselling by the University of Birmingham. She has since worked in the NHS and other organisations and her theoretical model is integrative, combining person-centred, cognitive-behavioural and psychodynamic theories which is suitable for either short or longer term work.
Counselling can give you some time and space to explore areas of your life where you feel you are struggling – in relationships, after a bereavement, in a phase of depression, during major life changes. Number of sessions can vary from 6 - 24 or longer term.
Alex also practices personal life coaching which focuses on specific areas (such as career change, projects like moving house, managing finances or personal development) but puts this in the context of your wider life (health, leisure, relationships, personal satisfaction etc). This approach usually leads to you making sustainable and lasting change in your life. Coaching can be completed in 4-6 sessions or be spread out over a number of months, depending on the goals agreed.
Alex an accredited member of British Association for Counsellors and Psychotherapists and registered with UKRCP, Psychotherapists and Counsellors for Social Responsibility, European Mentoring and Coaching Council and the Association for Coaching.
Sally Popplewell BA. (Hons) MRSS. MAR
Sally has been a registered Shiatsu practitioner with the Shiatsu Society since 1994 and has been a fully registered member of The Association of Reflexologists since 1999.
She sees clients of all ages with a wide range of presenting symptoms and works both in a clinic setting and on-site for corporate clients. Sally's special interest lies in supporting people with anxiety/stress related conditions, mobility problems, gynaecological issues and those living with life-limiting illness or disability.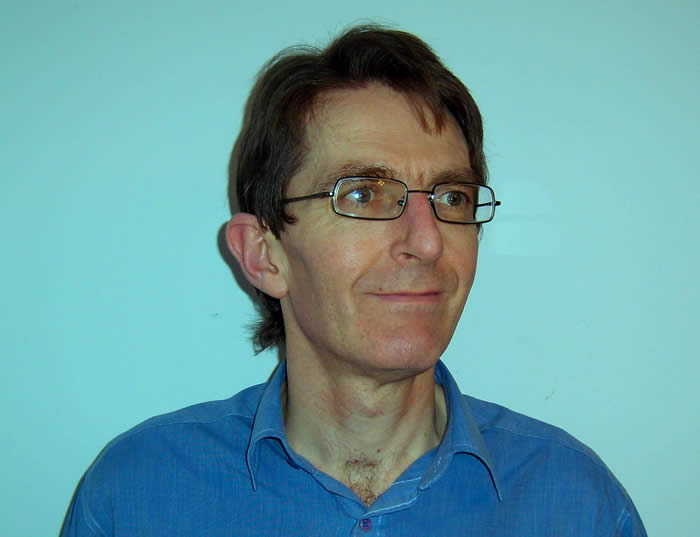 Mark Sammons
Mark qualified as a chiropractor in 1999 having previously worked in agriculture for 12 years. He also works as a Technique Instructor at the McTimoney College of Chiropractic.
Mark is keen to promote the wide range of benefits of chiropractic such as its effect on general well being and in often helping headaches & migraines. Too many people think Chiropractors are just about bad backs.
He is also keen to emphasise that not all chiropractic as about cracking and crunching. In particular the McTimoney technique is very light to receive and does not cause patient's joints to crack; indeed many people find it very relaxing.
Mark is always happy to speak to potential patients for no charge to determine whether McTimoney Chiropractic is the right treatment for them.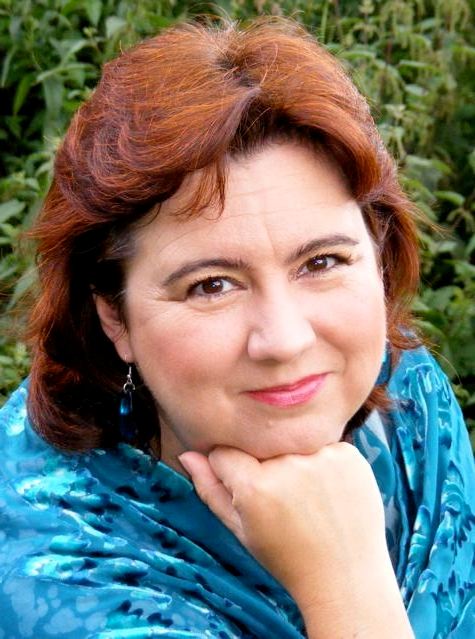 Kate Jones - Reiki Master
I first came across Reiki in Moseley in 1987 during a tai chi class. Little did I know then how it would change my life! I was impressed by the way Reiki was able to help me after the sudden death of my father and decided to learn Reiki so that I could offer treatment to others. I took my First Degree in 1989 with Martha Sylvester. I was an eager student and took Second Degree later that year. I began offering treatments almost straight away and continue to do so today, having learned a lot more along the way!
In 1990 Martha invited me to train as a Reiki Master and this training was completed at the end of 1991. It has given me great pleasure to teach over 800 people Reiki since then. I also offer second degree classes for those who wish to go further and am open to approach from anyone wishing to train as a master (to teach others).
I have developed a series of workshops to support Reiki practitioners, because I'm passionate about people making the most of their Reiki gift, whether through caring for themselves in self treatment or offering it to others.
I have a special interest in animals, enjoying helping them with Reiki. I have also trained as an animal communicator.
I have been involved in The Reiki Association since its inauguration in 1991 and continue to be a member. I am also a member of the Reiki Alliance, an organisation of masters of the particular system of Reiki I teach and practice: Usui Shiki Ryoho. I am also involved with the Reiki Council, lead body for Reiki treatment professional practice in the UK.
I look forward to sharing with you my enthusiasm for Reiki, whether through treatments, classes, Reiki Shares or workshops.