Nicolas Cooke D.Psy. FAPHP. MNCH (Acc) Dip. Sup. Acc. Hyp. Sup
Nick is a clinical supervisor in Hypnotherapy with a specialist qualification in hypnotherapy supervision. He offers individual supervision, face-to face or by telephone, as well as regular group supervision sessions and is accredited by The National Council for Hypnotherapy (NCH) and The Association for Professional Hypnosis and Psychotherapy (APHP)
To download a document with full details of Nick's individual supervision services, including fees, click here.
For details, dates and fees for group supervision sessions (Birmingham based), see below.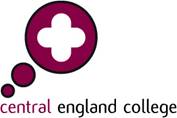 Graduate Supervision
Group supervision is offered to all qualified and practicing hypnotherapists from any accredited training school.
Dates for Supervision/Support Network Meetings – 2018/19
All meetings are at Central England College, Kings Heath, Birmingham, unless advised, and commence at 10.00 AM and finish at 1.00 PM.
The cost of attendance is £30 per session. Cheque payable to "Central England College" please. Graduates of CEC receive group supervision free for the first twelve months following graduation.
Dates for Supervision/Support Network Meetings - 2018/19
Saturday 8 December 2018
Saturday 19 January 2019
Friday 22 February 2019
Friday 22 March 2019
Saturday 27 April 2019
Friday 24 May 2019
Saturday 15 June 2019
Saturday 13 July 2019
Friday 13 September 2019
Saturday 19 October 2019
Saturday 16 November 2019
Friday 6 December 2019
Please be aware of the high demand for these limited places.
If therefore you make a block booking, do please give at least one month's clear notice of cancellation.
Regrettably we would have no alternative but to ask you to pay for the event missed if this request is not adhered to.
0121 444 1110
nick@centralengland.org